About Us
We are a fintech company working towards financial literacy. We are not financial gurus or personal wealth managers who will tell you what to do with your money, but we sure will keep you updated on your credit score, along with handy tips and tricks on how to improve it. In other words, we help you improve your creditworthiness.
Every Scofit report grants an overview of your loans, credit cards, and active EMIs, to give you an insight into your credit behavior. The credit score improvement tips are personalized to accommodate your specific requirements, payment history, and purchase patterns. So, you won't even have to go out of your way to increase and improve your score.
We are Scofit, and we are here to make your credit score so fit!
FEATURES
FEATURES OF SCOFIT
Along with credit score, tips and credit profile Scofit also offers insights into: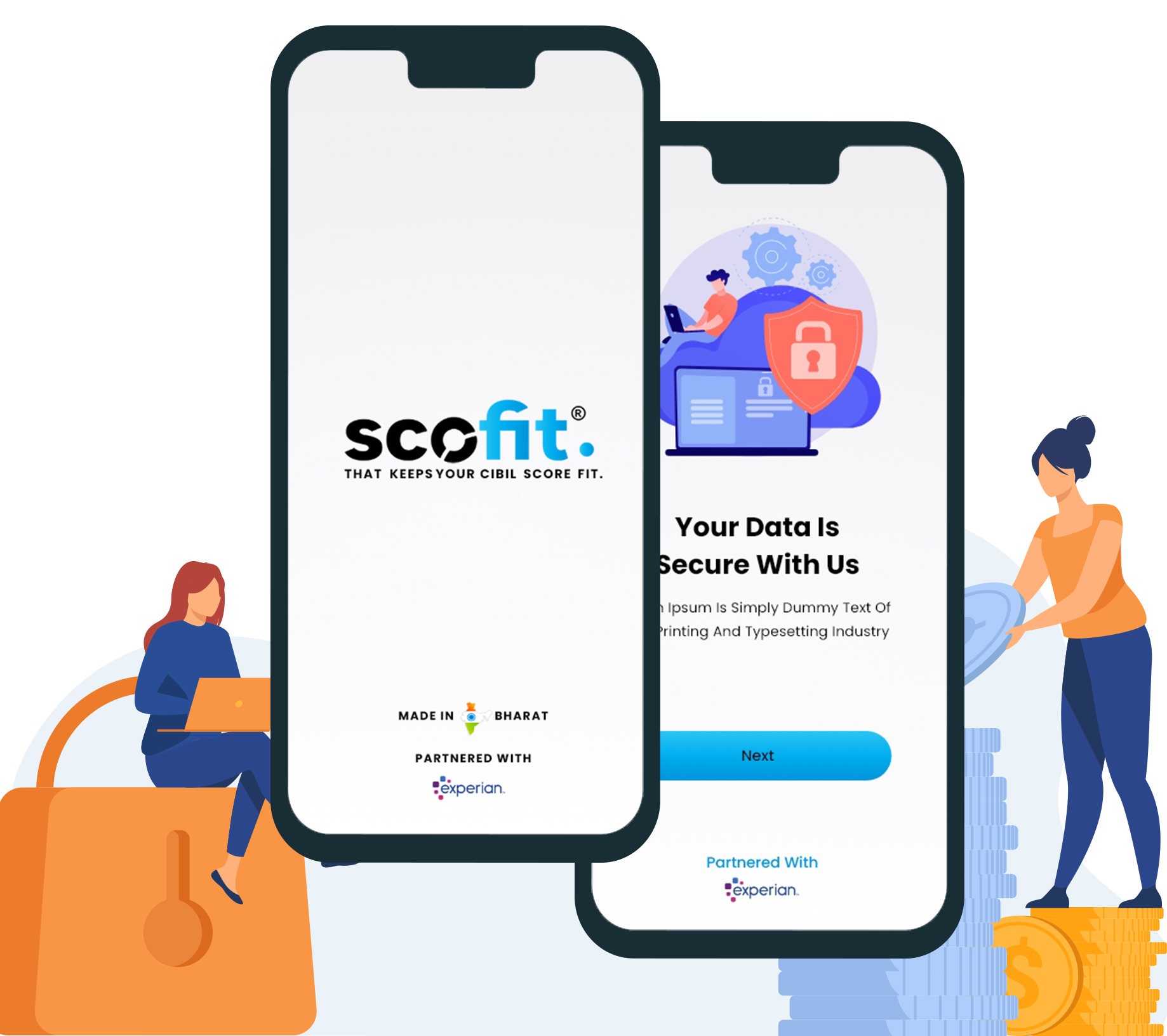 Credit SCOre FITness
Scofit is here to make you financially wiser
We get it, finance is hard - and managing your credit score is harder. There are several factors acting behind the scene to indicate whether you are a reliable borrower or otherwise. This single mystical figure seals your fate, whether you apply for a loan or a credit card.
With our help, you can make your credit score healthier. Here's how we can help:
Check your credit score
Get personalised improvement plans
Monitor your creditworthiness
Improve your score continuously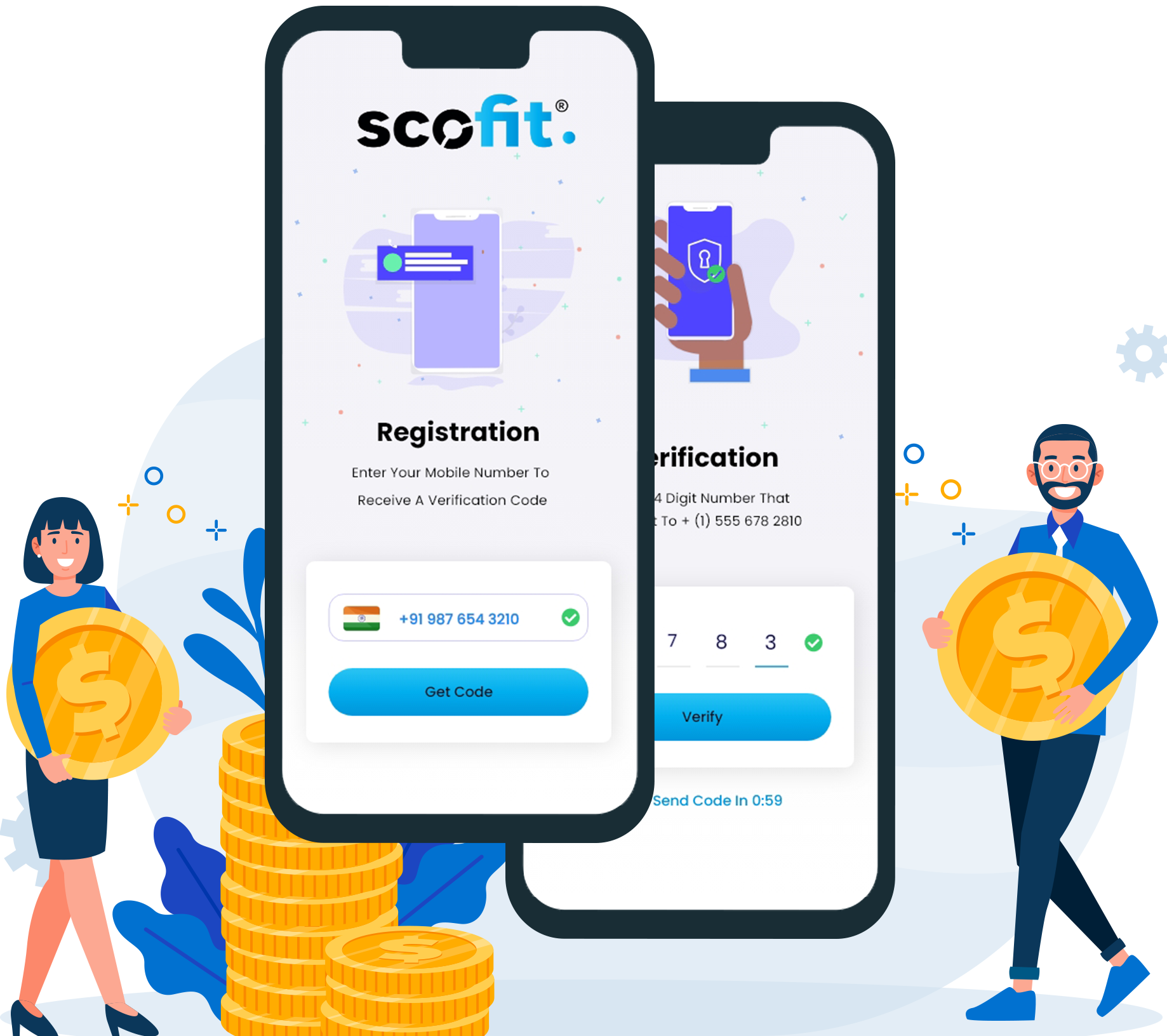 Know where you stand
Credit reports so good that you will be refreshing them every 30 days!
You need to know the starting point to make your way to the finish line. Start your financially smarter journey by getting your Scofit report. It contains insightful information from credible sources like CIBIL and Experian. A single click is all it takes to generate your Scofit report - no ads, no spam, and no fluff.
Use it to gain a bird's eye view of your credit status, active loans, active credit cards, and other credit-related activities.
Keep a watchful eye
You hold the reigns of your creditworthiness!
Delayed payments or loans fringing on defaults can leave a negative impact on your credit score. To ensure that nothing goes amiss, your Scofit report offers an overview of the different factors, like your payment history, credit utilisation, payment timelines, etc., to ensure that you are one step ahead of deadlines.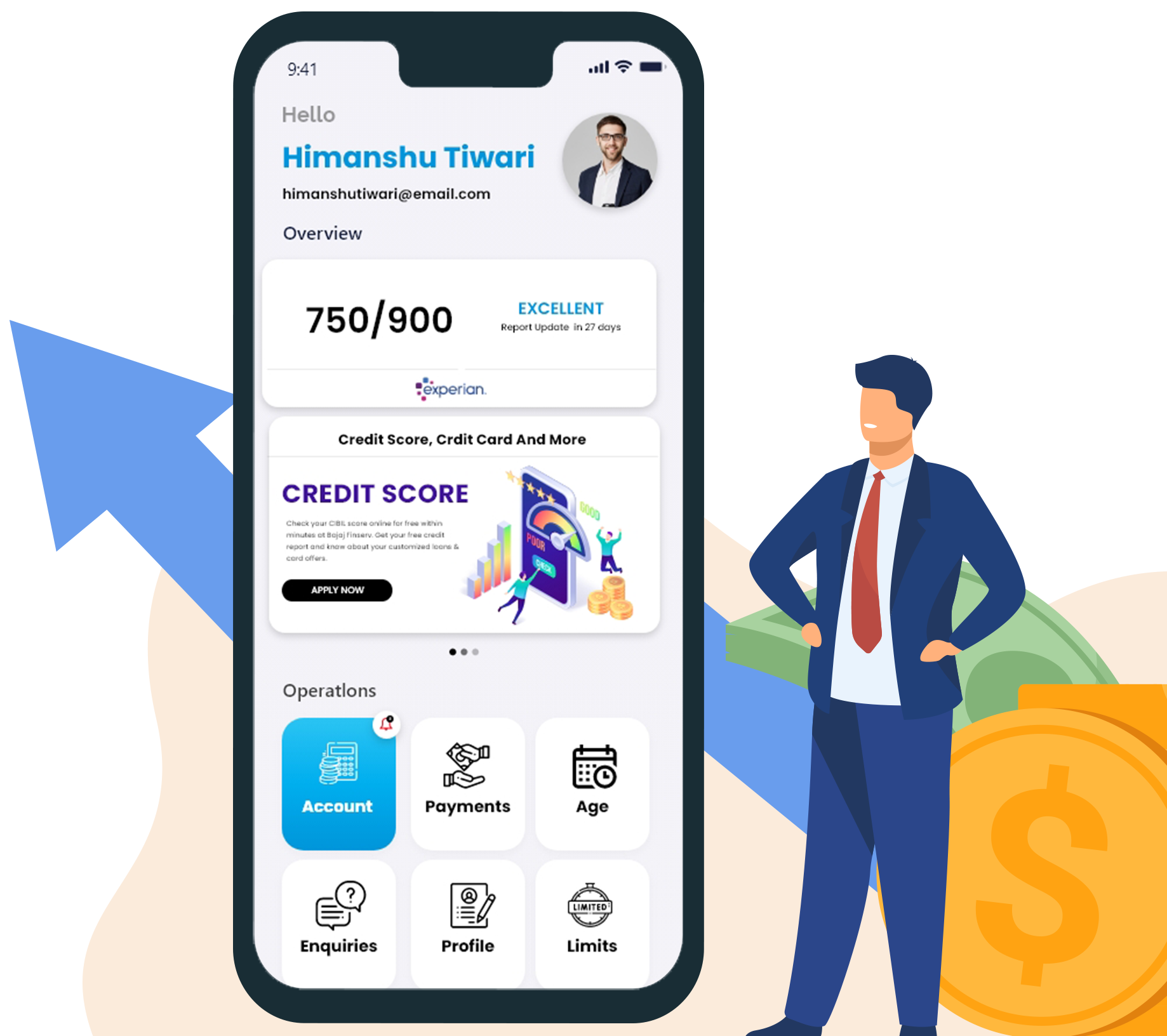 Factors affecting your credit score
Payment history : Take a look at your past payments and the percentage of on-time payments. Consistent, on-time payments boost credit scores.
Credit card utilisation : Monitor the spending on your credit card as a percentage of the admissible limit. Cap your credit card utilisation to 30% (ideally).
Number of credit lines : Gain an overview of any active loans, credit cards, and other financial instruments. Diversify your credit mix for a healthy credit score.
Credit Age : Track the number of years a credit account has stayed active. Older credit age means more reliability and higher score.
Credit Inquiries : Check out the number of times a bank or NBFC has inquired about your credit report. Fewer inquiries mean better credit score.
Defaulted Loans : Visualise the number of loans in a default state to your name. Default loans can severely damage your credit score.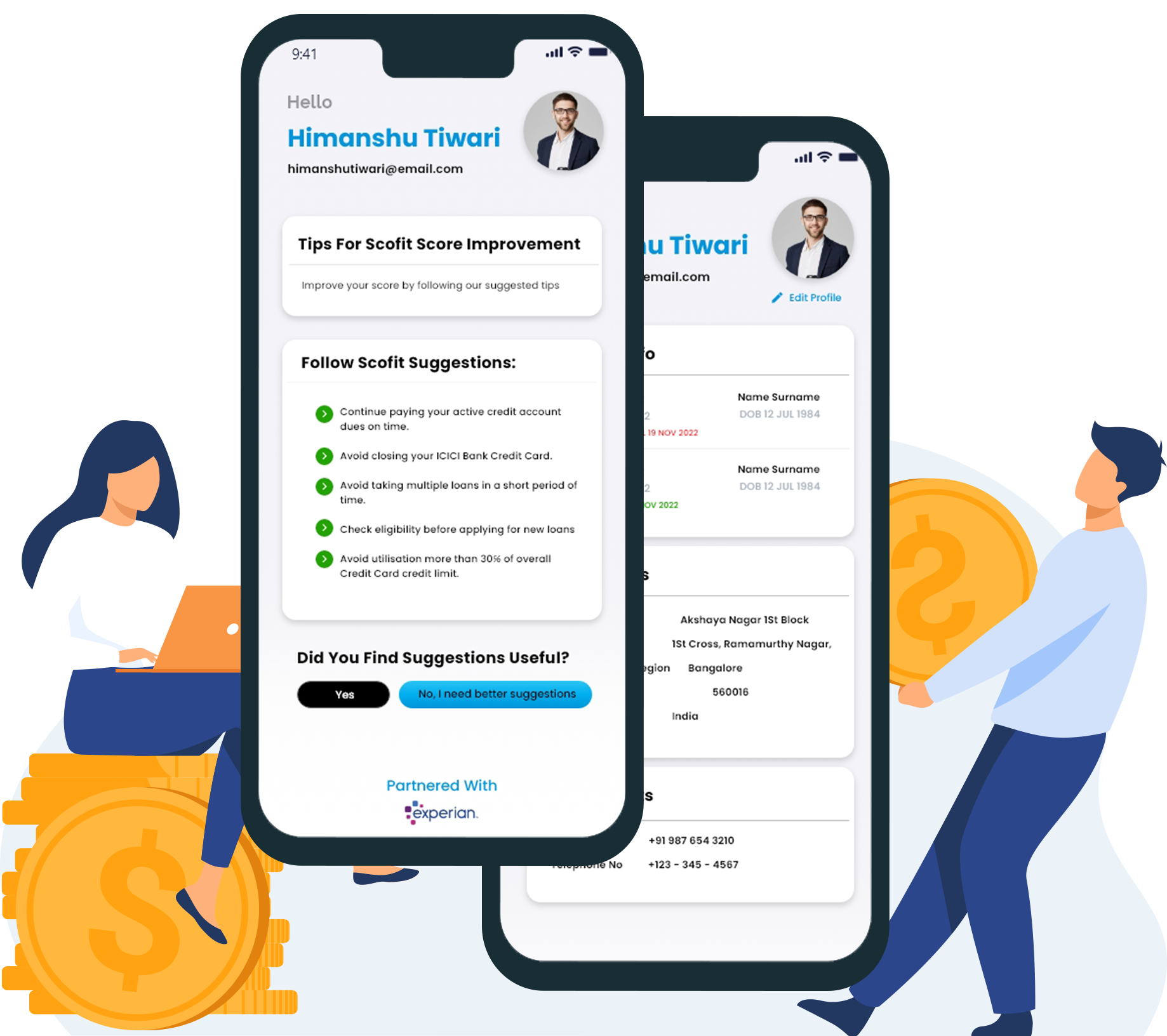 Work towards improvement
Financial literacy and awareness for one and all!
We believe that a low credit score is not a dead end. It is, in fact, an opportunity for improvement. Once we generate your Scofit credit report, our AI engines will scan the data to formulate a personalised credit score improvement plan that helps you achieve the credit score of your dreams.
Our personalised credit score improvement plan adapts to your purchase patterns and requirements to grow your credit score at the rate you want!
Get smarter by the day
Make credit improvement an ongoing habit!
Your credit score is not a dilapidated home in need of a one-time renovation. It is a plant that you need to nurture to gain the fruits of your labour. Every Scofit report comes embedded with actionable and practical tips that shed light on how you can improve your credit score for the current situation.
AWARDS
AWARDS & RECOGNITION OF SCOFIT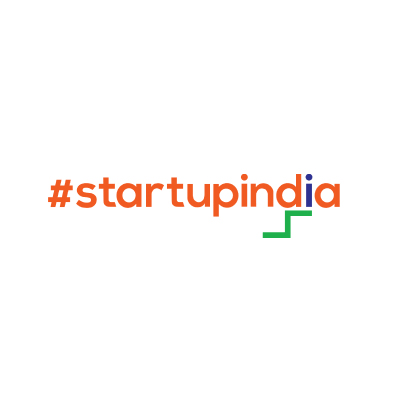 Startup India
We are recognized by the DPIIT, under "Startup India" program, an initiative of the Government of India.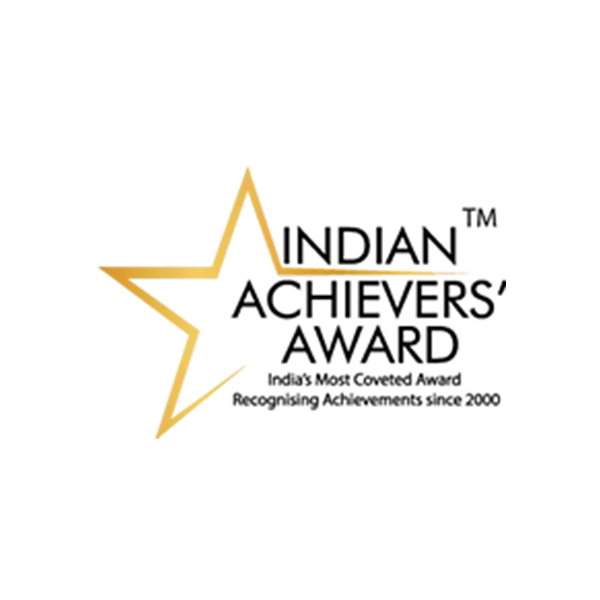 Indian Achievers
ScoFit Also won "Indian Achievers' Award for Emerging Company, 2022" in Fintech Category.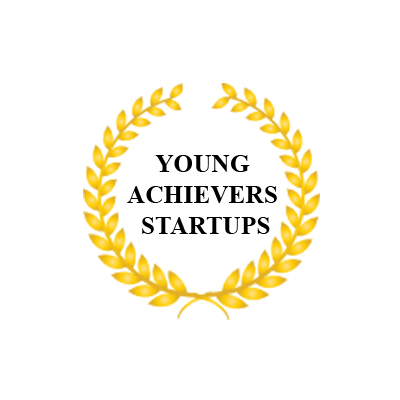 Young Achievers Startups
ScoFit Also has been selected in "Young Achievers Startups" in MP
Testimonials
What our early joiners say
I am interested to subscribe your service. Because my last loan was rejected due to poor Cibil score.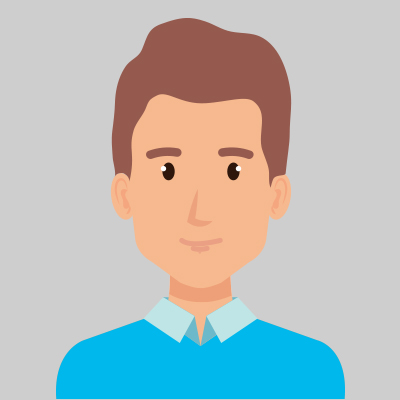 Pradeep Patidar
I went to bank for home loan enquiry, they said if Cibil score is good then interest rate will also be less. Actually, I am interested in improving my CIBIL score. So I am waiting for your services to start.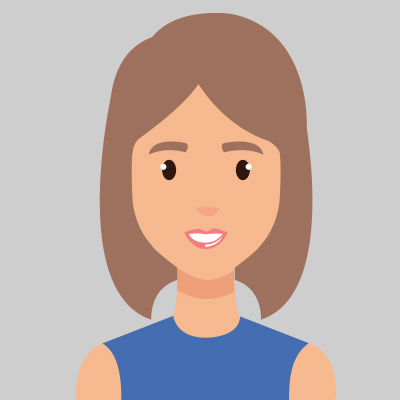 Priya Tyagi
I was looking for this type of service with Credit Specialist. Actually you are planning to start good services to improve cibil score at affordable cost.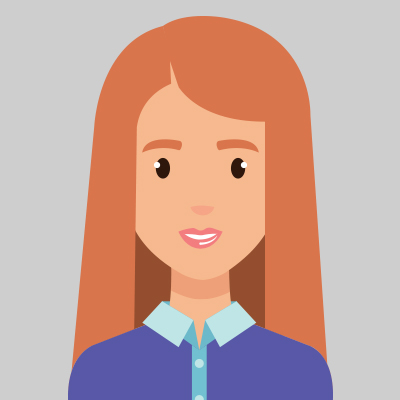 Preeti Mandloi
I am eagerly waiting for your services to improve my cibil score.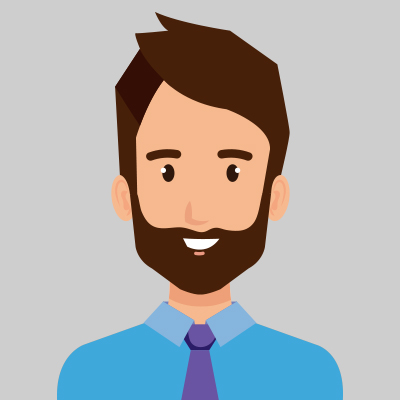 Rahul Yadav
Any finance company gets the CIBIL score checked before financing. If the score is good then we get the best offer at the best interest rate. I really want to improve my score before applying for home loan.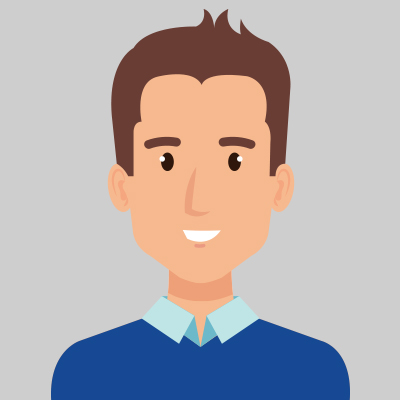 Kapil Vyas
Pricing
Check our Pricing
Scofit Check (Free Cibil)
Rs0.00
/Included Taxes
Access to Cibil Score
Analysis of Credit Report
Identification of Errors
Issue Resolution
Personalized Credit Expert
Talk to Senior credit expert
Score Improvement Program
Credit Health Reports that highlight your month-on-month credit activities
Free Account Dispute Service (one-time free account dispute with Experian)s
Basic
Scofit Pro
Rs10500
/ + 18% GST
Access to Cibil Score
Analysis of Credit Report
Identification of Errors
Issue Resolution
Personalized Credit Expert
Talk to Senior credit expert
Score Improvement Program
4 Credit Health Reports that highlight your month-on-month credit activities
Free Account Dispute Service(one-time free account dispute with Experian)
Popular
Scofit Boost
Rs14500
/ + 18% GST
Access to Cibil Score
Analysis of Credit Report
Identification of Errors
Issue Resolution
Personalized Credit Expert
Talk to Senior credit expert
Score Improvement Program
6 Credit Health Reports that highlight your month-on-month credit activities
Free Account Dispute Service (free account dispute with Experian)
Advanced
Scofit Genie
Rs25500
/ + 18% Gst
Access to Cibil Score
Analysis of Credit Report
Identification of Errors
Issue Resolution
Personalized Credit Expert
Talk to Senior credit expert
Score Improvement Program
12 Credit Health Reports that highlight your month-on-month credit activities
Free Account Dispute Service (free account dispute with Experian)
F.A.Q
Frequently Asked Questions